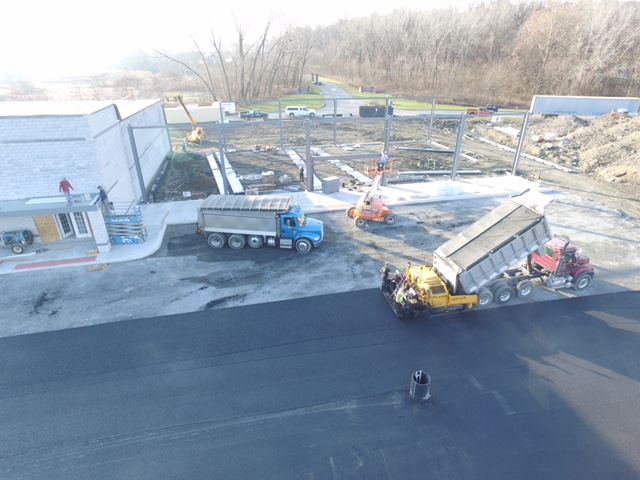 We Offer Commercial Paving & Blacktop Paving in Lancaster County, PA
Our professional team has the knowledge and experience to satisfy all of your commercial asphalt paving needs. Some types of commercial asphalt paving we do include: parking lot paving, basketball and tennis courts, asphalt commercial driveways, sub divisions, farms, industrial plants, and walking paths.
We always take the time and care to do the job right. We will work with you to develop the best, most cost effective commercial asphalt paving plan without cutting quality. Whether it is new construction, driveway resurfacing, or rebuilding, we will work in a timely manner to keep your commercial asphalt paving job on schedule and on budget.
Grade is very important especially when it comes to ADA compliance. We take the time to make sure that your new asphalt driveway meets all standards for handicap accessibility. Time is also taken to ensure that all water will properly drain off the new asphalt paving.